Dimitris Tsoukalas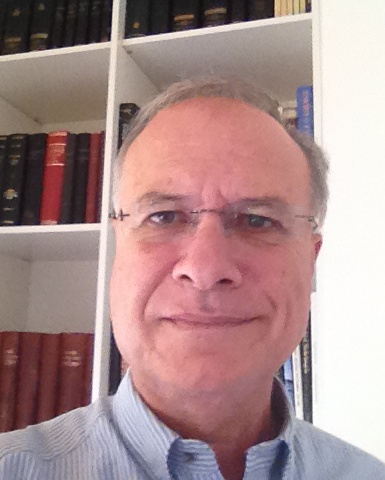 Information
| | |
| --- | --- |
| Position | Professor |
| Office | 021 |
| Telephone | +30 210 772 2929 |
| Fax | |
| Email | dtsouk@central.ntua.gr |
Bio
Dimitris Tsoukalas obtained the Electrical Engineering diploma from the National Technical University of Athens in 1979, the DEA degree in Electronics and Telecommunications in 1980, the Diploma of Docteur-Ingenieur in Electronics in 1983 and the Habilitation degree in 1994 all from the National Polytechnic Institute of Grenoble (INPG), France. From 1985 to 2002 he was a research scientist at NCSR Demokritos. In 2002 he joined the National Technical University of Athens where he is a professor. From 2009-2012 he was Director of the Institute of Microelectronics, NCSR 'Demokritos'. He has been Chairman of the Simulation Semiconductor Processes and Devices Conference in 2001 and of European Solid State Device Research Conference in 2009 both held in Athens. He has participated in numerous European projects in the area of Microsystems, nanoelectronic devices and silicon technology simulation. He is/was a Technical Committee member in several International Conferences and member of Editorial boards of International journals in the above fields and he has authored or co-authored over 160 publications in International Journals.
Research interests
Emerging memories.
Device technology simulation and microsystems.
Physical and (bio)chemical sensors based on thin-film technologies.