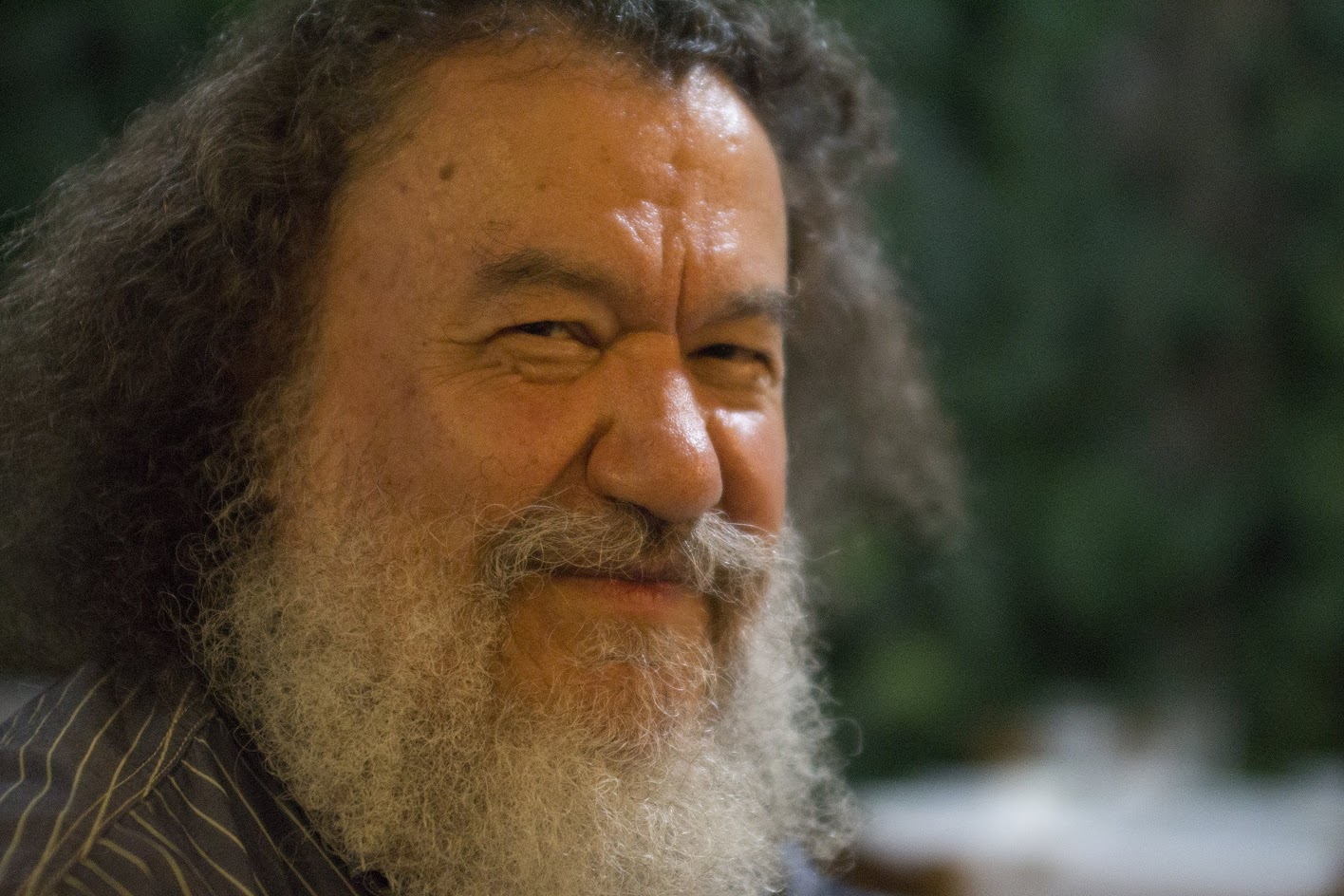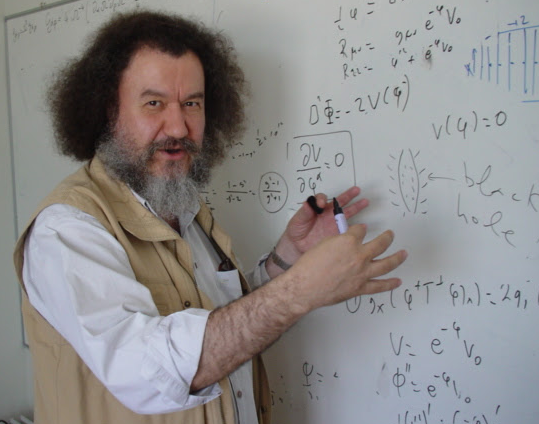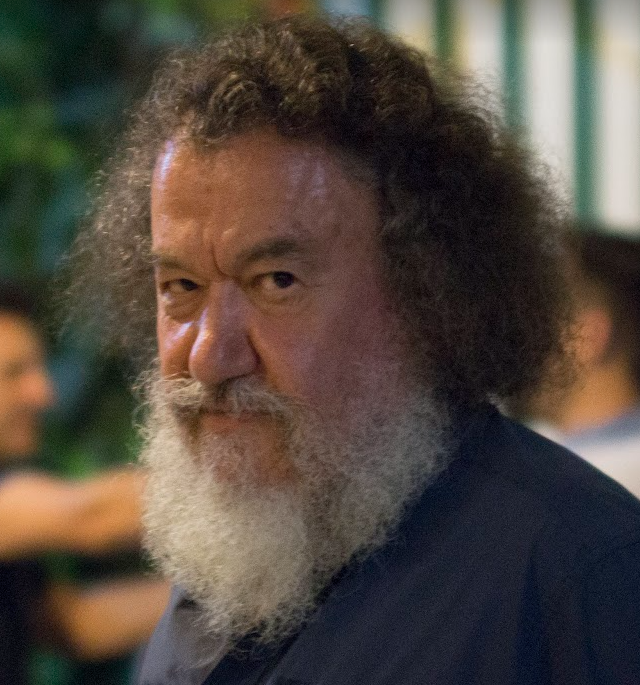 This event is dedicated to George Zoupanos, our lifelong friend and collaborator. George has been the brain, heart and soul of the Corfu meetings since 1982. It is long overdue to honor his life work and contributions to theoretical high energy physics and the organization of many important conferences, workshops, and schools in Corfu. This will be an occasion to recollect our numerous lively and productive interactions with him, and undoubtedly, to have a lot of fun with him and about him.
Δελτίο τύπου και aνακοινώσεις ΕΜΠ, Σχολής ΕΜΦΕ
Good morning, everyone. Dear colleagues, it is a pleasure to join as the Rector of George Zoupanos' home institution, the National Technical university of Athens, this celebration of George's achievements. This is truly an honor for George. Besides, it reflects on our university and makes us, his colleagues at home, to feel proud of him.
I am sure that many good people will follow and will say various things about George ranging from science, physics research and teaching to partnerships, social life and Corfu stories. Well, I thought of making a difference today by employing the intelligence of Large Language Models. It is very simple: you provide any of these models — for instance ChatGPT — with someone's key ingredients and they deliver poetic charm:
In the realm where particles dance and collide, A brilliant mind emerged, with intellect so wide, George Zoupanos, a name renowned and bright, A beacon of knowledge, emitting wisdom's light. Emeritus professor, retired with grace, In the physics department's hallowed space, His contributions to particles so small, Have left an indelible mark upon us all. From Athens' halls, his wisdom flowed, Through particle mazes, his intellect glowed, With CERN's embrace, his insights soared, A scientific journey, forever adored. Extrovert spirit, a social star, George's laughter echoed near and far, In international tapestries, he wove his thread, Connecting minds, where knowledge spread. Corfu's Ionian waves whispered his name, Where "Standard Model and Beyond" found its flame, A conference bloomed on that tranquil shore, George's legacy, forevermore. But beyond the equations and particles' dance, There's a spirit unyielding, a lifelong stance, George doesn't take a "no" for an answer, you see, In the face of challenges, he finds a new key. With tenacity burning, like stars in the night, He forges ahead, with unwavering might, Obstacles crumble, before his fierce will, A testament to a spirit that's impossible to still. Georgefest arrives, a tribute so grand, Colleagues and friends, a united band, As rector, I stand to honor this man, Whose impact on science, none can withstand. To George Zoupanos, a toast we now raise, For a life well-lived, in the physicist's maze, May your legacy shine, like stars in the night, Guiding us forward, with knowledge and light.
Ο Δήμος μας και εγώ προσωπικά ευχαριστούμε τον συμπολίτη μας καθηγητή, του Ε.Μ.Π Γεώργιο Ζουπάνο, για την μεγάλη προσπάθεια που κατέβαλε και καταβάλλει όλα αυτά τα χρόνια, ώστε το συνέδριο φυσικής στοιχειωδών σωματιδίων, που διοργανώνεται στην πόλη μας να καθιερωθεί διεθνώς. Ο Γεώργιος Ζουπανός, υπήρξε ο εμπνευστής, και πρωτεργάτης αυτής της προσπάθειας και η ψυχή του Διεθνούς Συνεδρίου. Από το 1982 που άρχισαν τα Σχολεία και Συνέδρια σε Φυσική στοιχειωδών σωματιδίων, σύντομα αναδείχτηκαν σε διοργανώσεις πρώτης γραμμής σε παγκόσμια κλίμακα.
Η επιστημονική δραστηριότητα στη φυσική Στοιχειωδών Σωματιδίων, είχε μια συνεχώς κλιμακούμενη επιτυχία, που δεν άργησε να εξελιχθεί σε Ευρωπαϊκό Ινστιτούτο, που φιλοξενεί δραστηριότητες των ταχύρυθμων μεταπτυχιακών Σχολείων  και Συνεδρίων, δίνοντας παράλληλα τη δυνατότητα σε δεκάδες επιστήμονες να εργαστούν ερευνητικά στην Κέρκυρα.
Από την πόλη μας παρέλασαν τα μεγαλύτερα ονόματα της φυσικής στοιχειωδών σωματιδίων. Όπως είχε πει ο μεγάλος φίλος των επιστημονικών συναντήσεων Ιούλιος Βες, κατά την διάρκεια των συναντήσεων αυτών, «Η Κέρκυρα παρουσιάζει τη μεγαλύτερη πυκνότητα επιστημονικών προσωπικοτήτων της Φυσικής από όλες τις μεγάλες πρωτεύουσες.»
Από την πλευρά του Δήμου Κεντρικής Κέρκυρας και Διαποντίων Νήσων, για άλλη μια φορά θέλουμε να εκφράσουμε τις ευχαριστίες μας στον Γιώργο Ζουπάνο και να τον διαβεβαιώσουμε ότι η στήριξή μας είναι δεδομένη.
Gustavo Branco, Athanasios Chatzistavrakidis, Jan Kalinowski, Alex Kehagias, Dieter Lüst and Margarida (Gui) N. Rebelo
| | |
| --- | --- |
| Alvarez-Gaume, Luis | Markatos, Nikos |
| Andreopoulos, Andreas | Metallinos, Dimitris |
| Aschieri, Paolo | Mikalef, Sotiris |
| Baltas, Aristides | Mondragon, Myriam |
| Barbieri, Riccardo | Moutzouris, Kostas |
| Boudouvis, Andreas | Nielsen, Holger |
| Branco, Gustavo | Nikolouzos, Kostas |
| Bucella, Franco | Nilles, Hans Peter |
| Buric, Maja | Pati, Jogesh |
| Chatjigeorgiou, Ioannis | Patellis, Gregory |
| Chatzistavrakidis, Athanatios | Petkov, Serguey |
| Dris, Manolis | Pokorski, Stefan |
| Dudas, Emilian | Poulimenos, Stefanos |
| Fayard, Louis | Rebelo, Gui |
| Floros, Andreas | Saridakis, Manos |
| Forgacs, Peter | Savvidy, George |
| Gavela, Belen | Sutherland, David |
| Gelmini, Graciela | Theisen, Stefan |
| Grosse, Harald | Trepeklis, Ioannis |
| Hell, Anamaria | Sarlis, Chrysanthos |
| Hollik, Wolfgang | Spathis, Gerasimos |
| Kalinowski, Jan | Steinacker, Harold |
| Kehagias, Alexandros | Vlastou, Roza |
| Kim, Jihn | Wetterich, Christof |
| Kourkoulos, Giannis | Ydraiou, Meropi |
| Leontaris, George | Zachariadou, Katerina |
| Lust, Dieter | |
Guaranteed hotel availability is for a very limited time! Please make your hotel reservations ASAP!