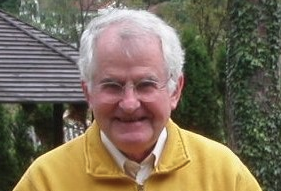 This year's workshop is dedicated to the memory a great friend and scientist, a pioneer in the field of Noncommutativity Geometry and Physics, who passed away on Aug 12, 2020. Read more about John's celebrated life here.
The Regional Government of the Ionian Islands (Periphery of the Ionian Islands)
U. Piemonte Orientale, Kyoto U, KEK, SOKENDAI Tsukuba, INFN Napoli, Dublin Instit Adv Studies, Vienna U., Heriot-Watt U., Tokohu U.
K.N. Anagnostopoulos, P. Aschieri, H. Kawai, F. Lizzi, J. Nishimura, D. O'Connor, H. Steinacker, R. Szabo, S. Watamura, G. Zoupanos
| | | |
| --- | --- | --- |
| J. Arnlind (Linköpings U) | K. Giesel (Friedrich-Alexander U) | G. Morsella (U Rome Tor Vergata) |
| M. Arzano (Naples U) | G. Gubitosi (Burgos U) | P. Nair (CUNY) |
| Y. Asano (KEK) | M. Hanada (Stanford & Kyoto U) | J. Nishimura (KEK & SOKENDAI) |
| P. Aschieri (U Piemonte Orientale) | A. Hebecker (Heidelberg U) | D. Oriti (Munich U) |
| U. Aydemir (IHEP Beijing) | P-M Ho (NCTS) | R. Percacci (INFN Trieste) |
| Á. Ballesteros (U Burgos) | J. Hoppe (TU-Braunschweig) | A. Platania (Perimeter Inst) |
| G. Bergner (Jena) | C. Iazeolla (G Marconi U) | S. Ramgoolam (Queen Mary U) |
| F. Bonechi (INFN Firenze) | A. Iorio (Charles U) | N. Sasakura (Kyoto U) |
| T. Brzezinski (Swansea U) | L. Jonke (Bošković Inst) | V. Schomerus (DESY Hamburg) |
| M. Buric (U Belgrade) | B. Jurco (Charles U) | P. Schupp (U Jacobs) |
| X. Calmet (Sussex U) | D. Karabali (CUNY) | G. Semenoff (U British Columbia) |
| L. Castellani (U Piemonte Orientale) | J. Karczmarek (UBC Vancouver) | A. Sitarz (Jagellonian U) |
| A. Cattaneo (U Zurich) | M. Katanaev (Steklov Math Inst) | E. Skvortsov (AEI Potsdam) |
| S. Catterall (Syracuse U) | F. Klinkhamer (KIT) | D. Sorokin (INFN Padova) |
| A. Chatzistavrakidis (Bošković Inst) | T. Krajewski (U Marseilles) | K. Stelle (Imperial Coll) |
| C. Chryssomalakos (UNAM) | M. Kulaxizi (Trinity Coll Dublin) | J. Tekel (Comenius U) |
| C-S Chu (NCTS) | V. Kupriyanov (U Federal ABC Brazil) | F. Toppan () |
| R. de Mello Koch (U Witwatersrand) | S. Kurkcuoglu (Middle East Tech U) | A. Tsuchiya (Shizuoka U) |
| A. Doikou (Herriot-Watt U) | G. Landi (IGAP & INFN Trieste) | S. Vaidya (Indian Inst Science) |
| J. Engle (Florida Atlantic U) | O. Lechtenfeld (U Hannover) | M. Van Raamsdoonk (U British Columbia) |
| V. Filev () | J. Lewandowski (U Warsaw) | W. Van Suijlekom (Radboud U Nijmegen) |
| G. Fiore (U Napoli Federico II) | J. Lukierski (U Wroclawski) | J. Vysoky (FNSPE Praha) |
| E. Floratos (NKUA) | P. Martinetti (U Genova) | J-C Wallet (Paris) |
| R. Floresi (U Bologna) | C.P. Martin (U Complutense) | S. Watamura (Tohoku U) |
| L. Freidel (Perimeter) | C. Meusburger (Friedrich-Alexander U) | T. Wiseman (Imperial Coll) |
| M. Fukuma (Kyoto U) | T. Miller (Jagellonian U) | R. Wulkenhaar (Math Inst WWU Munster) |
| S. Giaccari (Holon Inst Tech) | D. Minic (U Virginia) | B. Ydri (Annaba U) |